| | | |
| --- | --- | --- |
| | Hike on the GR®3 along the Loire River from Mont Gerbier-de-Jonc to La Baule through the departments of Ardeche, Haute-Loire, Puy-de-Deme, Saone-et-Loire, Nievre, Loiret, Indre-et-Loire, Maine-et-Loire and Loire-Atlantique. Guest House, Bed and Breakfast, Hotel, Camping, Shelter, Inn, Shops. | |

GR®3
Loire River trail
From Mont Gerbier-de-Jonc (Ardeche) to La Baule (Loire-Atlantique)
1311km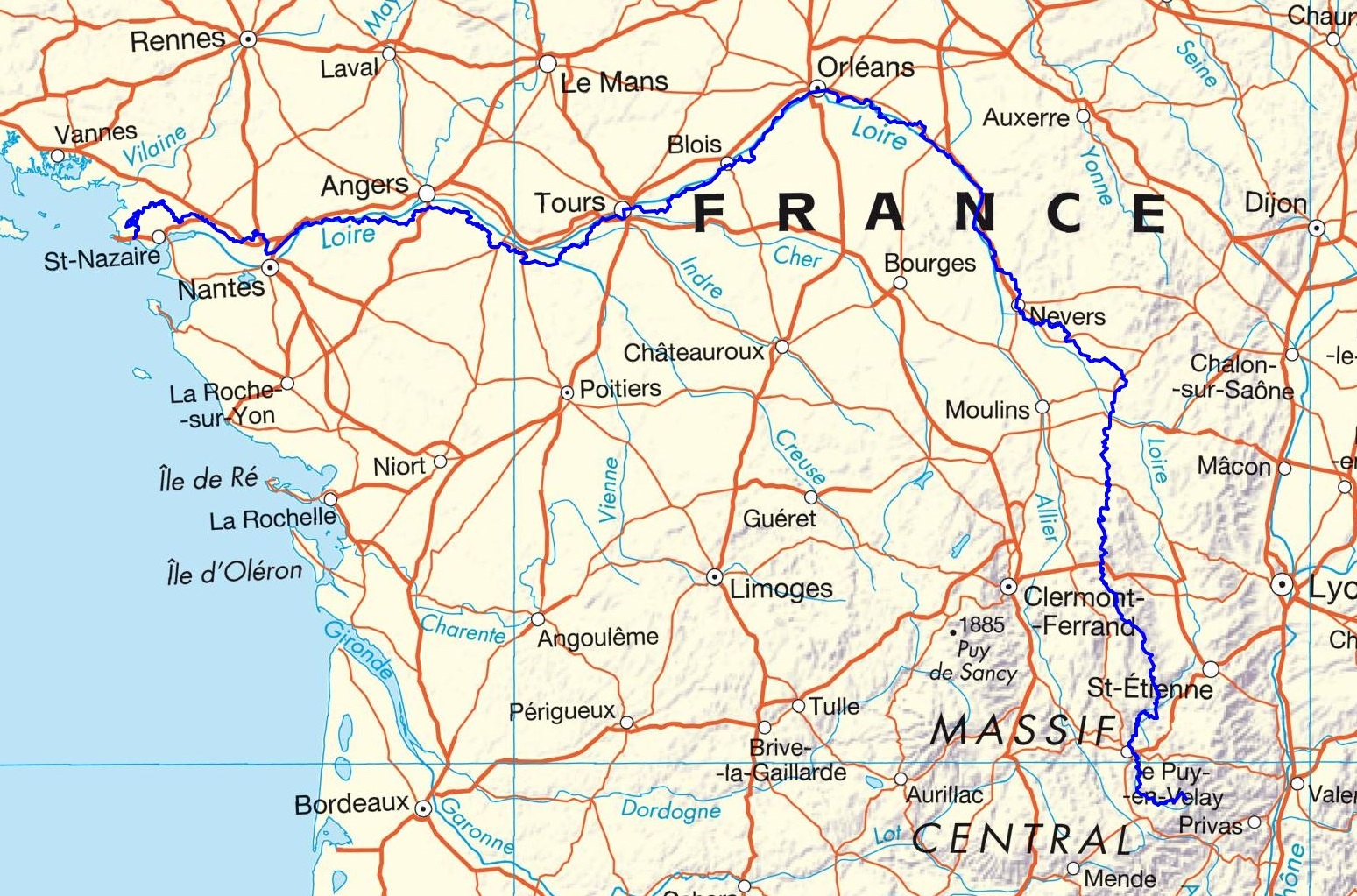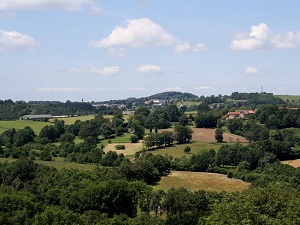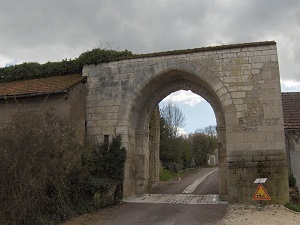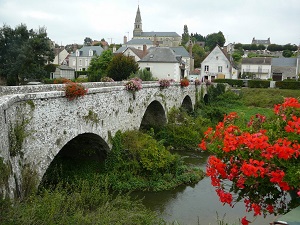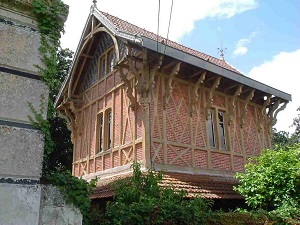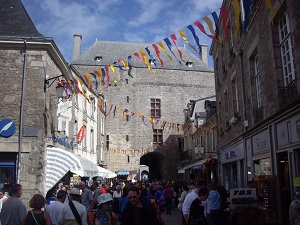 © GPX Private use only
Distance: 1311km, Elevation maximum: 1609m, Elevation minimum: 0m, Elevation gain uphill: 15823m
Vousse (Retournac): Gites and Guest house of Vousse, M. Fayolle, 06 84 58 19 30, Email

In the gorges of the Loire, on the GR3F and very close to the GR3, at the foot of the remains of the castle of Artias, Come and relax in this old farmhouse converted into gites and guest rooms with outdoor swimming pool and enjoy a panorama natural and soothing.
Chaulgnes: Le Logis de la Tuilerie, M. Pozza, 5 rue de la Tuilerie, 06 56 77 58 20, Email
Nathalie and Eric are happy to welcome GR3 hikers to their equipped studio. Independent entrance overlooking a green space and all located in a very quiet place ideal for resting well. French breakfast is included and dinner by reservation only.
Chalonnes-sur-Loire: Au bout du Quai Bed and Breakfast, Severine & David Ravallec, 06 78 56 84 21, Email
Located on the banks of the Loire in the heart of the village. A building completely renovated in a sober and contemporary style, which has retained its charm of yesteryear. A large & beautiful old house where you can stay & where you can enjoy a delicious breakfast in the soft light of the morning, in the living room or on the terrace.

Registration
Accommodation or business owner on or near a GR®, you can appear on GR-INFOS
For your registration, you can send me by email (papadimitriou4@gmail.com): your address and phone number, your website (Facebook page), a brief description with 5 beautiful photos of your establishment.
Registration price : € 20 per GR® or GRP® and per year (12 months) or € 80 for 5 years. Renewable.
The GR®3, also known as the Loire Trail, is one of the most iconic hiking trails in France. It follows the majestic course of the Loire River, the longest river in the country, for over 1000 kilometers, from its source at Mont Gerbier-de-Jonc to its mouth at Saint-Nazaire on the Atlantic Ocean. This trail offers hikers a unique opportunity to discover the natural beauty, fascinating history, and cultural treasures of the Loire Valley. By following the trail, hikers traverse a wide variety of enchanting landscapes. They meander along the peaceful banks of the Loire, cross lush meadows, renowned vineyards, dense forests, and imposing cliffs. The ever-changing panoramas provide breathtaking views and moments of contemplation. Hikers can observe the local fauna and flora, including migratory birds, beavers, and a multitude of plant species. As the trail winds its way along the Loire, hikers have the chance to discover numerous historical and cultural sites. The iconic Loire castles, such as Chambord, Amboise, and Chenonceau, dot the route, reminding us of the region's historical and architectural significance. The picturesque villages offer insights into local life, with their traditional houses, ancient churches, and bustling markets.
The GR®3 also allows hikers to connect with the history of the Loire. Remains of ancient Roman roads, Romanesque churches, and medieval abbeys are scattered along the path, bearing witness to the region's rich cultural heritage. Each stage is an opportunity to uncover new anecdotes and delve into captivating stories related to the Loire. In addition to its natural beauty and cultural heritage, the GR®3 offers a tranquil way of life in sync with the rhythm of the Loire. Hikers can stop in welcoming villages to savor local cuisine, visit wineries to taste the world-renowned wines of the region, and enjoy the serenity of the river's banks.
In conclusion, the GR®3 is an unforgettable adventure through one of France's natural and cultural gems. This trail allows hikers to get lost in the wild beauty of the Loire, delve into the fascinating history of the valley, and immerse themselves in the local culture. Whether for a multi-day hike or shorter sections, the GR®3 offers a rewarding and memorable experience to all who venture onto its paths. It is a journey through time and nature, allowing hikers to create lasting memories and forge a deep connection with the remarkable Loire Valley.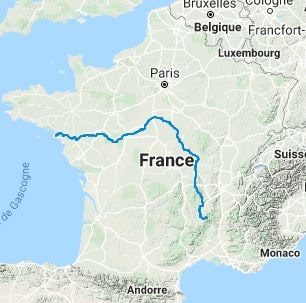 GR®3 Along the Loire river
From Mt Gerbier-de-Jonc (Ardeche) to Retournac (Haute-Loire)
From Retournac (Haute-Loire) to Chabreloche (Puy-de-Dome)
From Chabreloche (Puy-de-Dome) to St Aubin-sur-Loire (Saone-et-Loire)
From St Aubin-sur-Loire (Saone-et-Loire) to Parigny-les-Vaux (Nievre)
From Parigny-les-Vaux (Nievre) to Ousson-sur-Loire (Loiret)
From Ousson-sur-Loire (Loiret) to La Chapelle St Mesmin (Loiret)
From La Chapelle St Mesmin (Loiret) to Lussault-sur-Loire (Indre-et-Loire)
From Lussault-sur-Loire (Indre-et-Loire) to Parnay (Maine-et-Loire)
From Parnay to Mauges-sur-Loire (Maine-et-Loire)
From Mauges-sur-Loire (Maine-et-Loire) to St Etienne-de-Montluc (Loire-Atlantique)
From St Etienne-de-Montluc to La Baule (Loire-Atlantique)
GR®3C From Gien (Loiret) to Huisseau-sur-Cosson (Loir-et-Cher)
GR®3F From Lafarre (Haute-Loire) to Apinac (Loire)

It is advisable to follow the beacons all along your hike and to bring you the FFRandonnee topo-guide. You will also find information on MonGR.fr.
GR®, PR®, GRP®, and the corresponding signs of markings (white / red, yellow and yellow / red) are trademarks of the French Federation of Hiking. They may not be reproduced without permission. The French Federation of Hiking, state-approved, includes organizations that create and maintain hiking routes on GR®, PR® and GRP®. It publishes guides these topo hiking routes.
With your donations, support the actions of the thousands of volunteer markers of the FFRandonnee.
GR-Infos.com is an editorial partner of MonGR.fr.

Old romantic Hotel, L'Etoile Guest-House is a mountain retreat in the South of France. With a beautiful park along the Allier River, L'Etoile Guesthouse is located in La Bastide-Puylaurent between Lozere, Ardeche and Cevennes. Many hiking trails like GR®7, GR®70 Stevenson trail, GR®72, GR®700 Regordane way, Cevenol, GR®470 Allier River Springs and Gorges, Margeride, Ardechoise. Many hiking loops. The right place to relax.
Copyright © gr-infos.com (Authorization for private use only)