| | | |
| --- | --- | --- |
| | Hiking on the Regordane trail (GR®700) or Saint Gilles way through Haute-Loire, Ardeche, Lozere and Gard department from Puy-en-Velay to Saint Gilles via Bizac, Costaros, La Sauvetat, Pradelles, Langogne, Luc, La Bastide-Puylaurent, Prevencheres, La Garde-Guerin, Villefort, St Andre Capceze, Concoules, Genolhac, Chamborigaud, Portes, Le Pradel, St Martin de Valgalgues, Ales, St Hilaire de Brethmas, Vezenobres, Ners, Boucoiran, St Genies de Malgoires, La Rouviere, La Calmette, Nîmes, Bouillargues, Garons and St Gilles. Stopover gites, Bed and Breakfast, Guest house, Hotels, Camping, Refuges, Hostels. | |

GR®700
Regordane trail
From Puy-en-Velay (Haute-Loire) to St Gilles (Gard)
Saint-Gilles way
244km
The GR®700, also known as the Regordane way, is an iconic trail in southern France. It follows the route of an ancient medieval road that once connected the Rhone Valley to the Cevennes. This trail offers hikers a unique opportunity to discover the history, nature, and culture of this picturesque region. Along the way, hikers traverse lush valleys, meandering rivers, dense forests, and picturesque villages. This trail is much more than just a hiking trail. It is steeped in history and takes hikers on a journey through time. During their journey, they can discover the remains of ancient Roman roads, medieval chapels, and historical bridges. Each stage of the GR®700 is an opportunity to learn more about the region's heritage and admire the preserved landscapes. While hiking the GR®700, hikers can also appreciate the diversity of the local flora and fauna.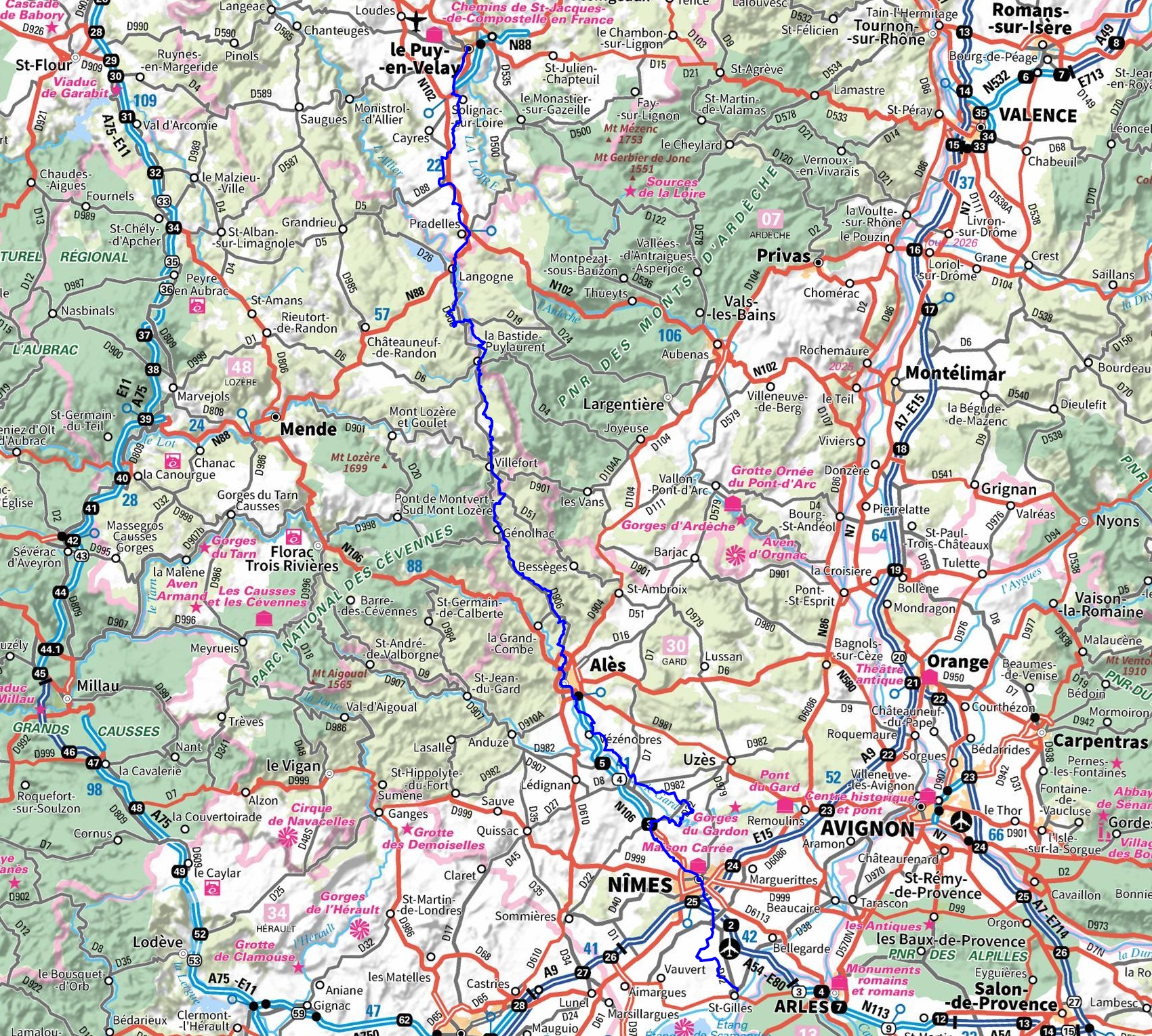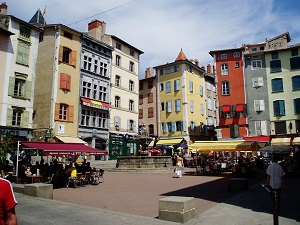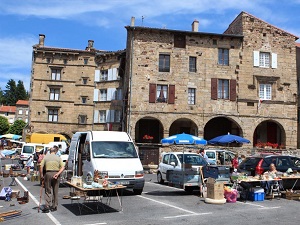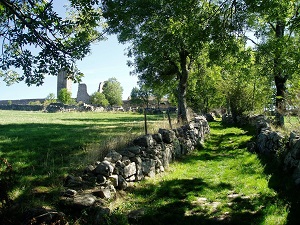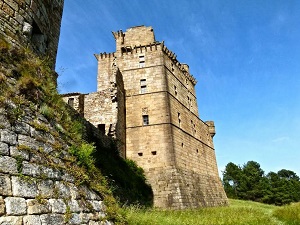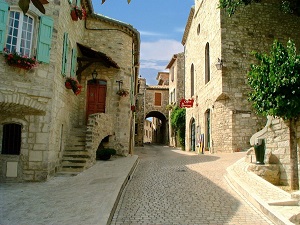 © GPX Private use only
Distance: 244km, Elevation maximum: 1235m, Elevation minimum: 5m, Elevation gain uphill: 4041m

Aiguilhe: Puy-en-Velay Camping***, 04 71 09 55 09, Email
Located in lush greenery and near the river. The place is ideal for hikers. Very close to the city center with a superb view of the famous Rock where the Cloister and the Virgin culminate, emblem of Puy-en-Velay. Free Wifi, grocery store, local products, snack bar. Pets are always welcome and free!
La Bastide-Puylaurent: L'Etoile Guest House, 06 83 99 70 86, Email
Former resort Hotel built in 1926 in the architectural style typical of the "Roaring Twenties", L'Etoile Guest house is a mountain retreat in the South of France. Beautiful park along the Allier River. Bedrooms are spacious and comfortable. Private parking. GR®: 7, 70, 72, 470, 700. GRP®: Ardechoise, Margeride, Cevenol. Many Hiking loops.
La Garde-Guerin: Regordane Inn, Hotel-Restaurant, 04 66 46 82 88, Email
Located between Mount Lozere and Margeride it overlooks the vertiginous Chassezac Gorges. In a former 16th century manor house transformed into a hotel of charm and character, the Auberge Regordane offers you its 4 centuries of history a total change of scenery.

Registration
Accommodation or business owner on or near GR700 Regordane Way
For your registration, you can send me by email (papadimitriou4@gmail.com): your address and phone number, your website (Facebook page), a brief description with 5 beautiful photos of your establishment.
Registration price : € 15 per year (12 months) or € 60 for 5 years. Renewable.
GR®700 Regordane trail
From Le Puy-en-Velay (Haute-Loire) to Chamborigaud (Gard)
From Chamborigaud to St Gilles (Gard)
Private parking at L'Etoile Guest house (La Bastide-Puylaurent) during your hike
Nearby paths:
Around Margeride (Lozere)
Around Ardechoise mountain (Ardeche)
Around Chassezac river (Lozere)
The Cevenol (Lozere - Ardeche - Gard)
Around Luech Valley (Gard-Lozere)
Around Galeizon Valley (Gard-Lozere)
GR®3 Loire River trail
GR®3F From Lafarre (Haute-Loire) to Apinac (Loire)
GR®4 From Atlantic to Mediterranean
GR®6 From Gironde to Alpes-de-Haute-Provence
GR®7 From Vosges to Pyrenees
GR®40 Around Velay (Haute-Loire)
GR®42 Rhone balconies
GR®44 From Les Vans (Ardeche) to Champerboux (Lozere)
GR®44B From Les Vans (Ardeche) to Montagne de la Vieille Morte (Lozere)
GR®63 De Avignon (Vaucluse) au col de la Cabane-Vieille (Gard)
GR®65 Camino de Santiago
GR®68 Around Mont Lozere (Gard, Lozere)
GR®70 Stevenson's trail
GR®300 From Sancoins (Cher) to Puy-en-Velay (Haute-Loire)
GR®430 Saint Regis way (Haute-Loire, Ardeche)
GR®470 Allier River springs and gorges
GR®653 Via Tolosana - Way of Arles
GR®765 From Cluny (Saone-et-Loire) to Puy-en-Velay (Haute-Loire)

It is advisable to follow the beacons all along your hike and to bring you the FFRandonnee topo-guide. You will also find information on MonGR.fr.
GR®, PR®, GRP®, and the corresponding signs of markings (white / red, yellow and yellow / red) are trademarks of the French Federation of Hiking. They may not be reproduced without permission. The French Federation of Hiking, state-approved, includes organizations that create and maintain hiking routes on GR®, PR® and GRP®. It publishes guides these topo hiking routes. With your donations, support the actions of the thousands of volunteer markers of the FFRandonnee.
GR-Infos.com is an editorial partner of MonGR.fr.

Old romantic Hotel, L'Etoile Guest-House is a mountain retreat in the South of France. With a beautiful park along the Allier River, L'Etoile Guesthouse is located in La Bastide-Puylaurent between Lozere, Ardeche and Cevennes. Many hiking trails like GR®7, GR®70 Stevenson trail, GR®72, GR®700 Regordane way, Cevenol, GR®470 Allier River Springs and Gorges, Margeride, Ardechoise. Many hiking loops. The right place to relax.
Copyright © gr-infos.com (Authorization for private use only)