| | | |
| --- | --- | --- |
| | Hike on the GR®9 through Ain, Savoie, Isere, Drome, Vaucluse and Var department from Jura to Mediterranean sea. Guest House, Bed and Breakfast, Hotel, Camping, Shelter, Inn, Shops. | |

GR®9
From Jura to Mediterranean
953km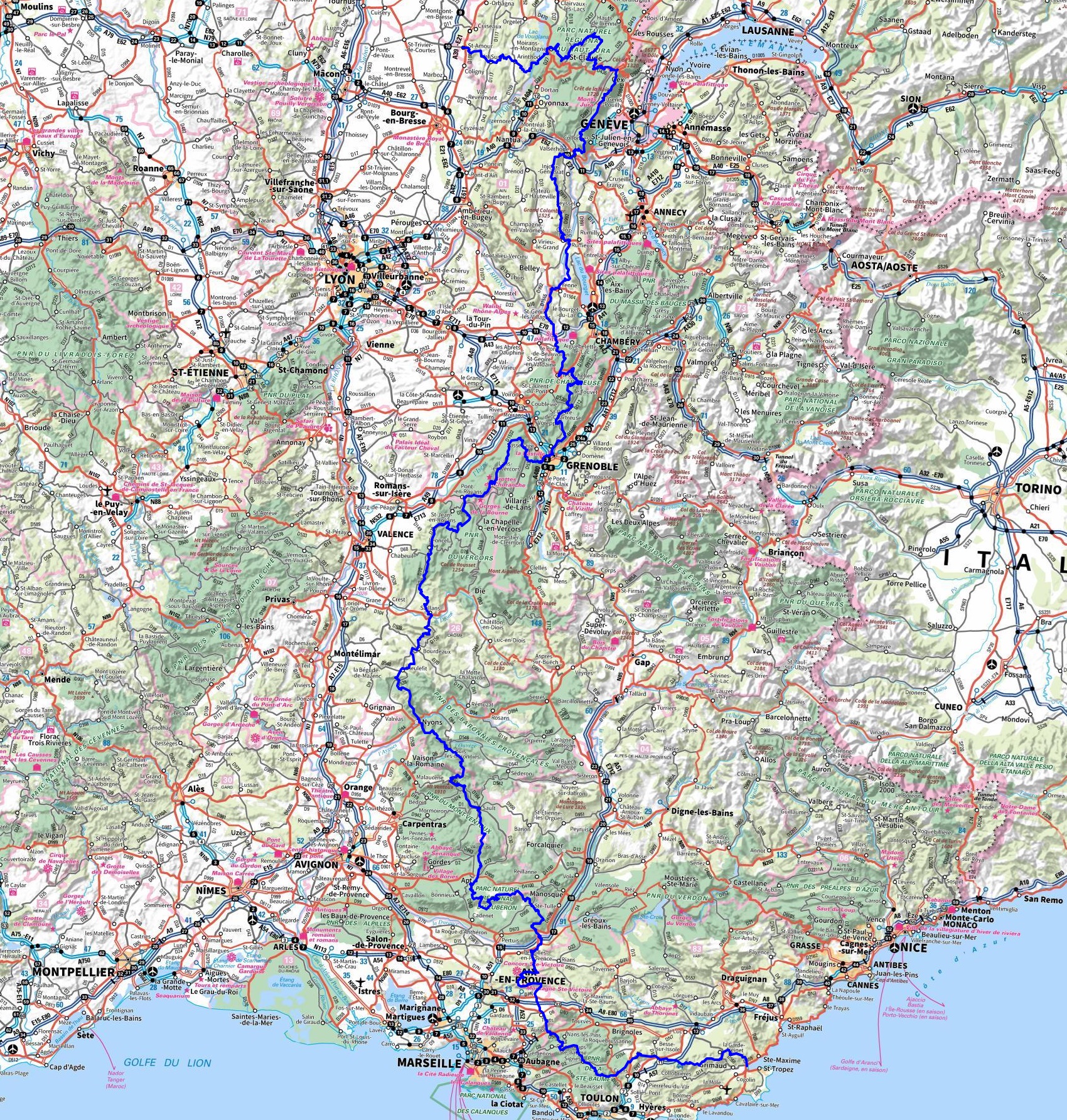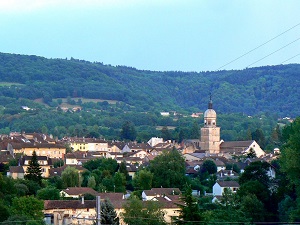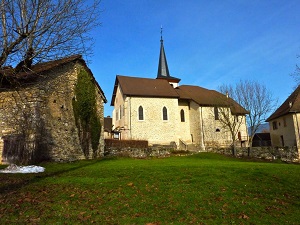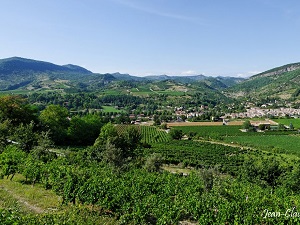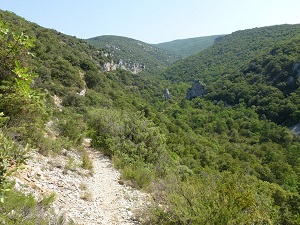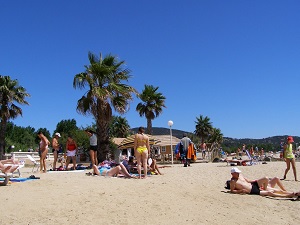 © GPX Private use only
Distance: 953km, Elevation maximum: 1902m, Elevation minimum: 2m, Elevation gain uphill: 37883m
Lancrans: Hotel - Restaurant du Sorgia, 04 50 48 15 81, Email
Located in a small valley at the foot of the Jura and its ski resorts, and at the confluence of the Rhone and the Valserine on the GR9. Ideal to spend a moment of relaxation in a very calm setting, but also to delight the taste buds in our restaurant, which offers elaborate and homemade cuisine, only based on fresh and seasonal products.
Buis-les-Baronnies: Hotel-Restaurant des Passions, M. Fabio Baldus, 06 45 35 25 62, 04 75 28 12 32, Email, Google Maps
Hikers very welcome. Near the Tour des Baronnies provençales or the GR9. Located 200m. from downtown. All rooms have a flat-screen satellite TV and a private bathroom. The hotel has family rooms. Pets Allowed. Garage for bicycles.

Registration
Accommodation or business owner on or near a GR®, you can appear on GR-INFOS
For your registration, you can send me by email (papadimitriou4@gmail.com): your address and phone number, your website (Facebook page), a brief description with 5 beautiful photos of your establishment.
Registration price : € 20 per GR® or GRP® and per year (12 months) or € 80 for 5 years. Renewable.
The GR®9 starts in the Jura Mountains, where hikers are greeted by dense forests, lush meadows, and rugged terrain. The trails wind through these picturesque landscapes, offering breathtaking views of ridges and valleys. Hikers can also admire the local fauna and flora, with the possibility of spotting chamois, deer, and a variety of birds. The route continues through the rolling landscapes of the Rhone region, with panoramas of terraced vineyards and meandering rivers.
The trail crosses the Chartreuse Massif, which is home to diverse flora and fauna, including many rare and protected species. The dense forests of conifers and deciduous trees, alpine meadows, and lakes provide habitats for wildlife. Hikers may have the chance to observe chamois, ibex, marmots, and a wide variety of birds. Beyond the mountains, the Isere department offers gentler and rolling landscapes. Green plains, vineyards, and orchards characterize the central part of the department.
As the Mediterranean approaches, the landscape transforms, giving way to sunny hills and olive fields. Situated between the Pre-Alps mountains and the Rhone Valley, the Baronnies form a preserved region of exceptional natural beauty. Located in Provence, the Baronnies offer an ideal setting for nature lovers and hiking enthusiasts. The landscapes of the Baronnies are characterized by undulating hills, verdant valleys, oak and pine forests, as well as lavender fields. In the heart of Provence, the Luberon is a region of exceptional beauty that attracts visitors from around the world every year. With its perched villages, rolling landscapes, lavender fields, and olive groves, hiking through the lavender fields is a unique sensory experience.
The GR®9 crosses the Sainte-Victoire Massif. This place has inspired many artists, including the famous painter Paul Cezanne. Well-maintained trails allow hikers to explore the limestone ridges of the mountain and admire panoramas of vineyards, olive groves, and picturesque villages in the region. The Sainte-Baume Regional Nature Park is home to rich and diverse biodiversity. The Mediterranean forests covering the mountain slopes consist of evergreen oaks, Aleppo pines, and boxwood. They provide refuge for many animal species, including birds of prey such as the Bonelli's eagle and the peregrine falcon, as well as mammals like wild boars and foxes.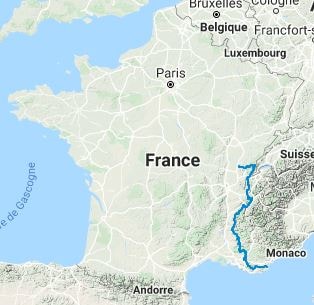 GR®9 From Jura to Mediterranean sea
From St Amour (Jura) to Mijoux (Ain)
From Mijoux (Ain) to Yenne (Savoie)
From Yenne (Savoie) to Grenoble (Isere)
From Grenoble (Isere) to Beaufort-sur-Gervanne (Drome)
From Beaufort-sur-Gervanne to Buis-les-Baronnies (Drome)
From Buis-les-Baronnies (Drome) to Cucuron (Vaucluse)
From Cucuron (Vaucluse) to Saint Zacharie (Var)
From Saint Zacharie to Port Grimaud (Var)

It is advisable to follow the beacons all along your hike and to bring you the FFRandonnee topo-guide. You will also find information on MonGR.fr.
GR®, PR®, GRP®, and the corresponding signs of markings (white / red, yellow and yellow / red) are trademarks of the French Federation of Hiking. They may not be reproduced without permission. The French Federation of Hiking, state-approved, includes organizations that create and maintain hiking routes on GR®, PR® and GRP®. It publishes guides these topo hiking routes.
With your donations, support the actions of the thousands of volunteer markers of the FFRandonnee.
GR-Infos.com is an editorial partner of MonGR.fr.

Old romantic Hotel, L'Etoile Guest-House is a mountain retreat in the South of France. With a beautiful park along the Allier River, L'Etoile Guesthouse is located in La Bastide-Puylaurent between Lozere, Ardeche and Cevennes. Many hiking trails like GR®7, GR®70 Stevenson trail, GR®72, GR®700 Regordane way, Cevenol, GR®470 Allier River Springs and Gorges, Margeride, Ardechoise. Many hiking loops. The right place to relax.
Copyright © gr-infos.com (Authorization for private use only)