| | | |
| --- | --- | --- |
| | Hike in Eastern-Pyrenees around Carlit from Dorres via Brangoly, Feners, Porte-Puymorens, Lanoux and Bouillouses Lakes. Stopover gites, Bed and Breakfast, Guest house, Hotels, Camping, Refuges, Inns, Shops. | |

Around Carlit (Eastern-Pyrenees)
50km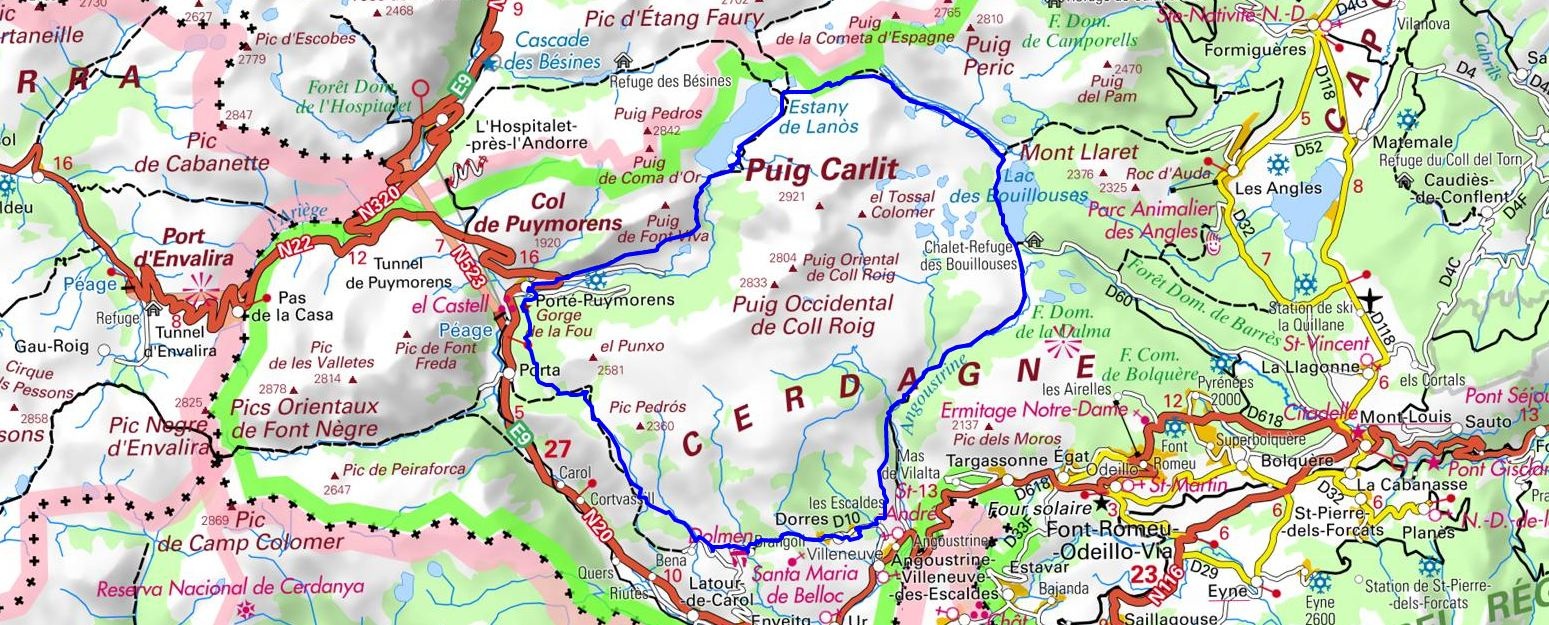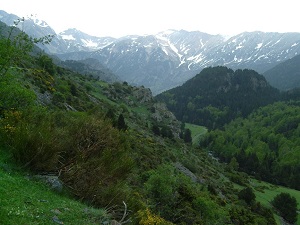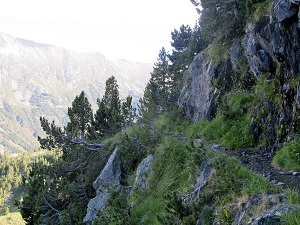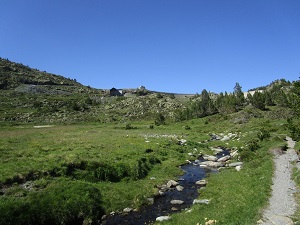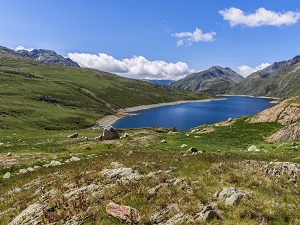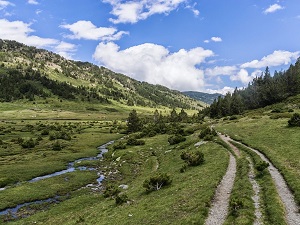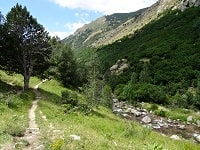 Distance: 49,97km, Elevation maximum: 2433m, Elevation minimum: 1406m, Elevation gain uphill: 2220m
IGN Maps: 2249ET - FONT-ROMEU / CAPCIR. 2249OT - BOURG-MADAME / PIC CARLIT / COL DE PUYMORENS. 2250ET - BOURG-MADAME / MONT-LOUIS / COL DE LA PERCHE.
Font-Romeu: Le Logis Catalan Guesthouse, M. Michaud, 04 68 30 01 04, 06 64 81 53 84, Email
Murielle and Jean-Louis Michaud welcome you to their group and family stopover lodge with a capacity of 36 beds. Open all year. Overnight, half-board, packed lunch, free management, dormitory, rooms. Group rate. Hiking Trails: GR®10, GR®36, GRP®Capcir, GRP®Carlit, GRP®Perics, GRP®Cerdagne.

Registration
Accommodation or business owner on or near a GR®, you can appear on GR-INFOS
For your registration, you can send me by email (papadimitriou4@gmail.com): your address and phone number, your website (Facebook page), a brief description with 5 beautiful photos of your establishment.
Registration price : € 15 per GR® or GRP® and per year (12 months) or € 60 for 5 years. Renewable.
Nearby paths:
Around Perics (Eastern-Pyrenees, Ariege)
Around Cerdagne (Eastern-Pyrenees, Catalogna-Spain)
Around Capcir (Eastern-Pyrenees)
GR®7 From Vosges to Pyrenees
GR®10 The Great Traverse of the Pyrenees
GR®36 From Channel to Pyrenees
GR®107 Bonshommes way

It is advisable to follow the beacons all along your hike and to bring you the FFRandonnee topo-guide. You will also find information on MonGR.fr.
GR®, PR®, GRP®, and the corresponding signs of markings (white / red, yellow and yellow / red) are trademarks of the French Federation of Hiking. They may not be reproduced without permission. The French Federation of Hiking, state-approved, includes organizations that create and maintain hiking routes on GR®, PR® and GRP®. It publishes guides these topo hiking routes.
With your donations, support the actions of the thousands of volunteer markers of the FFRandonnee.
GR-Infos.com is an editorial partner of MonGR.fr.

Old romantic Hotel, L'Etoile Guest-House is a mountain retreat in the South of France. With a beautiful park along the Allier River, L'Etoile Guesthouse is located in La Bastide-Puylaurent between Lozere, Ardeche and Cevennes. Many hiking trails like GR®7, GR®70 Stevenson trail, GR®72, GR®700 Regordane way, Cevenol, GR®470 Allier River Springs and Gorges, Margeride, Ardechoise. Many hiking loops. The right place to relax.
Copyright © gr-infos.com (Authorization for private use only)