| | | |
| --- | --- | --- |
| | Hike on the GR®700 Regordane path or Saint Gilles way through Haute-Loire, Lozere and Gard department from Le Puy-en-Velay to Chamborigaud via Vals-pres-le-Puy, L'Estrade, Tarreyres, Concis, Aunac, Costaros, Charbonnier, Landos, La Sauvetat, La Mouteyre, Pradelles, Langogne, Les Fagoux, Luc, Labrot, Pranlac, Laveyrune, Rogleton, La Bastide-Puylaurent, Le Thort, La Molette, Prevencheres, Albespeyres, La Garde-Guerin, Morangies, Villefort, Saint-Andre-Capceze, Vielvic, Concoules, Genolhac, Belle Poile and Pont-de-Rastel. Guest House, Bed and Breakfast, Hotel, Camping, Shelter, Inn, Shops. | |

GR®700
From Le Puy-en-Velay (Haute-Loire) to Chamborigaud (Gard)
Regordane trail - Saint-Gilles way
117km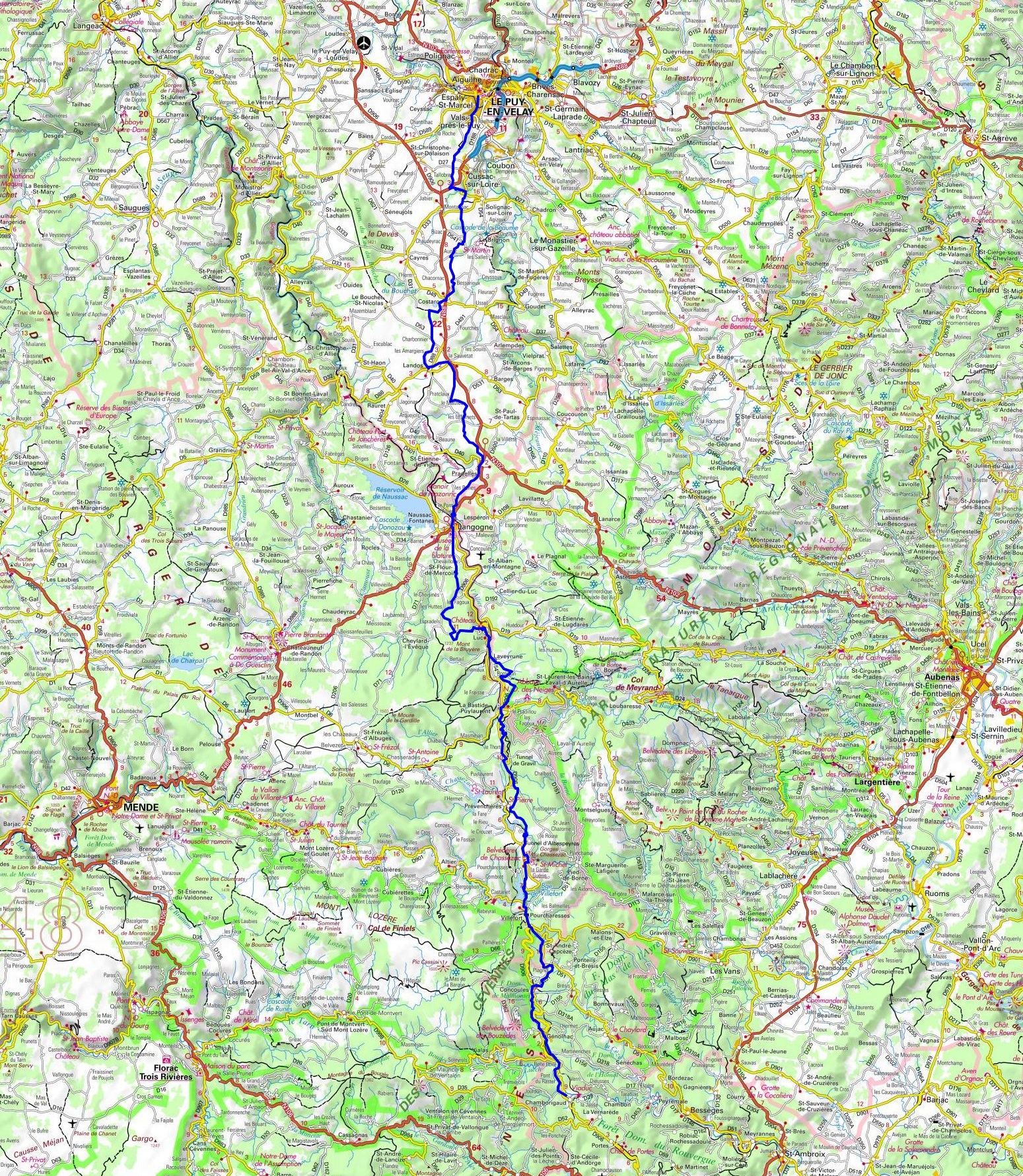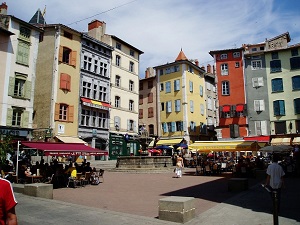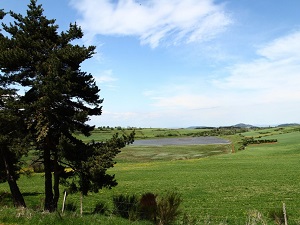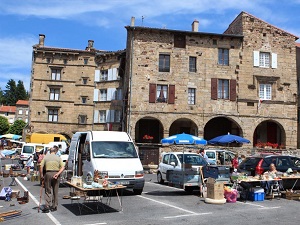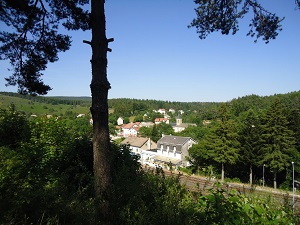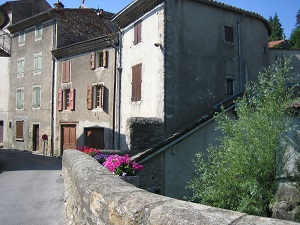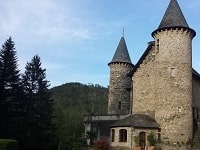 Distance: 117km, Elevation maximum: 1235m, Elevation minimum: 294m, Elevation gain uphill: 2596m
IGN Maps: Le Puy-en-Velay (2735E). Solignac-sur-Loire Cayres (2736E). Langogne (2737E). La Bastide-Puylaurent (2738E). Mont Lozere Florac PN des Cevennes (2739OT). Le Puy-en-Velay Yssingeaux (2835OT). Largentiere la Bastide-Puylaurent Vivarais Cevenol (2838OT). Besseges Les Vans Vallee du Chassezac (2839OT).
La Garde-Guerin (Prevencheres): Regordane Inn, 04 66 46 82 88, Email
Located between Mount Lozere and Margeride it overlooks the vertiginous Chassezac Gorges. In a former 16th century manor house transformed into a hotel of charm and character, the Auberge Regordane offers you its 4 centuries of history a total change of scenery.
Morangies (Villefort): Lake Campsite, 06 84 12 11 18, 04 66 46 81 27, Email

Your campsite in Lozere, 2.8 km from Villefort, the village of Morangies welcomes you on Villefort Lake shores. 127 h. of pleasure for a pleasant stay of relaxation and leisure to appreciate nature in its purest state, in the heart of Cevennes National Park.
Pont-Perdu (Saint-Andre-Capceze): Gite L'Or des Cevennes, M. Girard, 07 88 04 40 03, Email
Our charming 100 m2 stopover gîte has 4 bedrooms with 2 or 3 beds, 2 bedrooms with private bathrooms and a shared bathroom 2 toilets, fully equipped with a large covered terrace, plancha and garden furniture. Unobstructed view of the valley. Price: €25 per person, half board €50 per person.
Vielvic (Saint-Andre-Capceze): Les Martinets Guesthouse, Mme Fabregue, 06 84 49 53 55, Email

Open all year. Special hiker price. Catering by reservation, meal tray in the evening €10. Kitchen area, bathroom, garden. We can pick you up and bring you back to Villefort or Genolhac SNCF station. Picnic the next day €7.

Registration
Accommodation or business owner on or near a GR®, you can appear on GR-INFOS
For your registration, you can send me by email (papadimitriou4@gmail.com): your address and phone number, your website (Facebook page), a brief description with 5 beautiful photos of your establishment.
Registration price : € 15 per GR® or GRP® and per year (12 months) or € 60 for 5 years. Renewable.
GR®700 Regordane way
From Le Puy-en-Velay (Haute-Loire) to Chamborigaud (Gard)
From Chamborigaud to St Gilles (Gard)
Private parking at L'Etoile Guest house (La Bastide-Puylaurent) during your hike

It is advisable to follow the beacons all along your hike and to bring you the FFRandonnee topo-guide. You will also find information on MonGR.fr.
GR®, PR®, GRP®, and the corresponding signs of markings (white / red, yellow and yellow / red) are trademarks of the French Federation of Hiking. They may not be reproduced without permission. The French Federation of Hiking, state-approved, includes organizations that create and maintain hiking routes on GR®, PR® and GRP®. It publishes guides these topo hiking routes.
With your donations, support the actions of the thousands of volunteer markers of the FFRandonnee.
GR-Infos.com is an editorial partner of MonGR.fr.

Old romantic Hotel, L'Etoile Guest-House is a mountain retreat in the South of France. With a beautiful park along the Allier River, L'Etoile Guesthouse is located in La Bastide-Puylaurent between Lozere, Ardeche and Cevennes. Many hiking trails like GR®7, GR®70 Stevenson trail, GR®72, GR®700 Regordane way, Cevenol, GR®470 Allier River Springs and Gorges, Margeride, Ardechoise. Many hiking loops. The right place to relax.
Copyright © gr-infos.com (Authorization for private use only)